I encourage you to post your 3 favorite bass boat models as a reply to this page
#3. The Ranger Z Comanche 21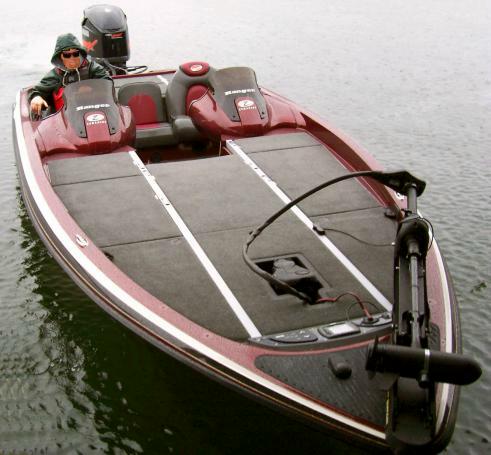 "With more best-in-class features than any other tournament rig, the all-new Z-Comanche series has taken acceleration, handling, interior space, fishabililty, and all-out performance to even higher levels. The ultra-wide 95" beam of the Z21 eclipses all other rigs in its class while also highlighting a technologically advanced design. Custom built, SRS Soft Ride Seating®, solid state digital switching (no fuses), a full array of multi-function gauges and instrumentation, an exclusive Dri-Latch TM compartment locking system, a 3-bank on-board charger, Pro-Stow® tackle organizer, and an all-new hull design are engineered to raise the total performance bar even higher.
Enjoy a whole new level of leadership with faster, shallower hole shots, strong top end delivery, extremely responsive handling and a smooth, dry ride.
Equally impressive custom trailer features include a center swing jack stand, ultra bright L.E.D. lights, COOL Hub® oil bath hubs, heat-dissipating aluminum brake calipers, and our exclusive 'tough-as-nails' Road Armor Equipped TM trailer finish.
The all-new Z21 Comanche. Intimidation never looked so good."
– Ranger Boats Staff RangerBoats.com
#2. The Triton X2.
It just looks great! You could just picture a 10 pound bass in there.
#1. The Bass Cat Puma.
Okay Okay. You probably were expecting another Triton or Ranger.
But this boat just looks like it could run through 15 football fields worth of lily pads and still looks great.