Ontario: Guide Shawn Sas provides guiding services for fishing and hunting in Kenora, Ontario Canada on Lake of the Woods and the Winnipeg River. I combine my guiding services with my own accommodations aboard a 40' houseboat. We fish for muskie, lake trout, walleye, small mouth and largemouth bass, northern pike and crappie.
http://www.HooknBullet.ca
http://www.icefishingkenora.com
Shawn Sas
118 Brown Road
Kenora, Ontario Canada
p9n 0b9
807-548-2037
807-466-8667 cell
Rick & Chris Dwinnell
Our Father & Son Charter Service operates on the clean waters of Lake Huron off the shores of beautiful Kincardine, Ontario, Canada. (Where you can eat what you catch!) We target Chinook Salmon, Rainbow, Brown and Lake Trout.
You will fish in comfort on board our 28' Cal Glass vessel and the ladies will appreciate the convenience of the small washroom, cabin, fly bridge and Microwave Oven! Almost all the comforts of home! Have a favourite CD? Bring it along and we will play it for you. In fact we can even play a VHS Movie for the children if you wish. (Just in case they need to settle down from all the Fish Excitement.)
Dwindle's Dream Fishing Charters Kincardine Ontario
http://www.dwindlesdream.com
Alabama:
Professional Bass Fishing Guide Service. Living in the North Alabama Area since the 70's and fishing Lake Guntersville for over 35 years. I have many published fishing articles world wide in magazines, newspapers and on-line magazines. Featured in the October 07 issue of Alabama Out door News. I offer the most comprehensive information for Lake Guntersville, fishing tips, reports, and featured articles.
I challenge you to utilize my Professional Guide Service and compare the knowledge, friendliness and good time on the water to anyone. Pre Tournament Fishing day, I offer the most comprehensive Pre-Tournament trip on Lake Guntersville
Bass Fishing at its best!
Fish Lake Guntersville Guide Service
256 759 2270
PO BOX 79
Owens Cross Rds. Al. 35763
Capt. Mike Gerry
bassguide@comcast.net
www.fishlakeguntersvilleguideservice.com
Alaska: A-ward Charters of Homer, Alaska provides you with the best halibut fishing charter in all of Alaska, operating from the Homer Small Boat Harbor located in Homer, Alaska. We do our fishing in Kachemak Bay, Cook Inlet, and the Gulf of Alaska. We run daily halibut fishing trips for up to six persons aboard our 28 foot Bertram.
http://www.awardcharters.com/
(907) 235-7014
Email:
bob@awardcharters.com
Connecticut: Connectciut Fishing/ North Coast Charters - North Coast Charters specializes in saltwater fly and Light Tackle Charters. We are located in the mouth of the Connecticut River in Old Saybrook Connecticut, fishing Connecticut, New York and Southern Rhode Island waters, for Striped Bass, Bluefish, Blakfish, Sea bass, Bonito and False Albacore. 45 min. from New York City. (Contact) Capt. Bob Turley (phone)(203) 378-1160 (Email)
Flats2020@aol.com
(Web address)
http://www.northcoastcharters.com
Florida:
Capt. Brook Wallace
A Full Boat Fishing Charters - Anna Maria Island, FL
www.floridainshoreguide.com
captainbrook@tampabay.rr.com
(941)725-0798
Snook, Redfish,Tarpon, Permit, and everything else you would love to catch in Florida.
Visit this guides website, It is GREAT. Warning: Your entering a BIG FISH zone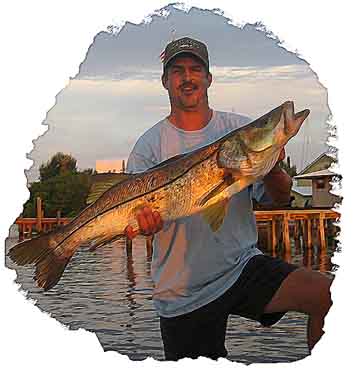 New Jersey:
Fishin' Fun Charters offers guided fishing trips in Northern NJ and NE PA. We specialize in fantastic Delaware River American shad fishing from late April though early June. And we also fish for smallies and walleye on the Delaware River spring though late fall. We offer trips at Lake Aeroflex in Andover, NJ, for trout and landlocked salmon, along with some great largemouth bass and pickerel fishing at that same location. We also fish at other lakes in Northern NJ and NE PA for large/smallmouth bass, walleye, and muskie.
Contact Name: Steve Andrusiak
Website:
www.FishinFunCharters.com
Email:
FishinFunCharters@Yahoo.com
Telephone: 570-686-2150
Ohio:
LUCKY STRIKE fishing charters on Lake Erie
Call us during the summer at 440-997-7010
or winter at 440-599-1028 and make the "LUCKY STRIKE" your
choice of Lake Erie fishing charters. The Ashtabula Ohio,
USA area is well recognized as being productive for trophy
walleye, steelhead trout, smallmouth bass, and yellow
perch. Fish with us and experience the legendary ride and
comfort of a Rampage sport fishing boat. We fish the
tributaries during the boating off season for steelhead
trout. Join us for a guided stream trip.
http://www.LakeErieCaptain.com
New York:
spring time on lake erie in buffalo n.y is a great time to come up and fish for some trophy smallmouth bass. erie has many different ways to catch big smallmouth bass. live bait,artificial lures ,let BRAUNS OUTDOORS BASS CHARTERS & GUIDE SERVICE put you on a fishing trip of a life time . captain tim braun has over twenty five years of experience locating trophy smallmouth . all tackle & bait is provided. also casting for large mouthbass & muskies on the mighty niagara river. book a trip with tim you will be glad you did.
716 837 5649
716 860 5564-cell
braunsoutdoors.com
braunsoutdoors@yahoo.com
bigbasstmb@roadrunner.com
South Carolina:
Captain Rick Hiott's Inshore :
rlhiott@att.net
:
http://www.reelfishhead.com
Fishing Charters
Charleston, South Carolina
US Coast Guard Licensed and Insured.
2003 Outstanding Ecology Award for Offshore Charter Boat
(Trident Fishing Tournament).
1998 Inshore and Light Tackle Angler of the Year
(Trident Fishing Tournament).
1998 Lowcountry Angler's Fishing Club-Angler of the Year.
Captain Hiott is the only captain in Charleston to achieve these awards.
Featured in the June 2004 Issue of "SaltWater Sportsman Magazine", an article by Joel Arrington, Sport Fishing Magazine-August 2004 and "South Carolina Game and Fish magazine", July 2001.
New product Pflueger/Shakespeare field tester.
Featured on the Discovery Channel-Europe for Red Drum fishing in Charleston-2006. Featured on the Ralph Barbee televison fishing show, July 2002, for catching "giant red drum" aired in Augusta, GA.
Also featured in the "Post & Courier", July 2000 for catching GIANT RED DRUM.
Bull Red Drum (up to 50 Pounds)
Trout
Flounder
Sheepshead
Jack Crevalle
Spanish Mackerel
King Mackerel