I just found this site, wanted to say hello and introduce myself. I am a fishing guide in Alaska along with my better half. We fish here in the Matanuska Valley of Alaska.
Fishing all 5 species of Alaska Salmon and Rainbow Trout. With 3 rivers to choose from. We have been voted "Best Fishing Charter Service" 7 times since 2000! So I guess we do a pretty descent job up here.
Here I am with an Alaska Silver Salmon, caught on the Lil Susitna River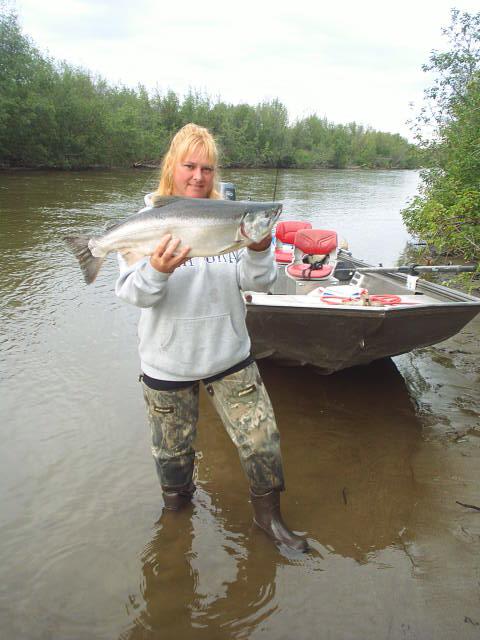 Here he is on the Talkeetna River with a nice Alaska King Salmon (post fillet)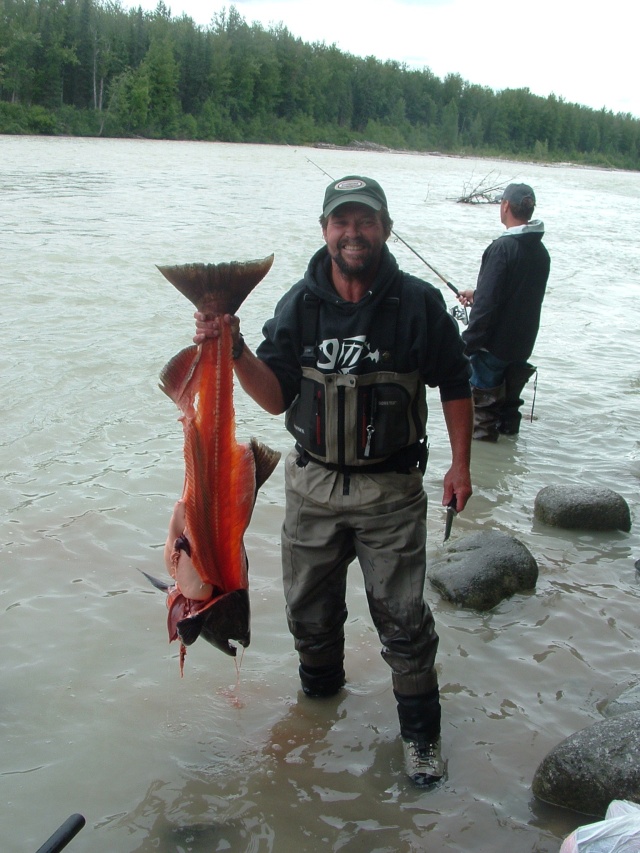 Im Hoping that we get some good fishing this year, after the thaw, like we did last year!
TIGHT LINES!!